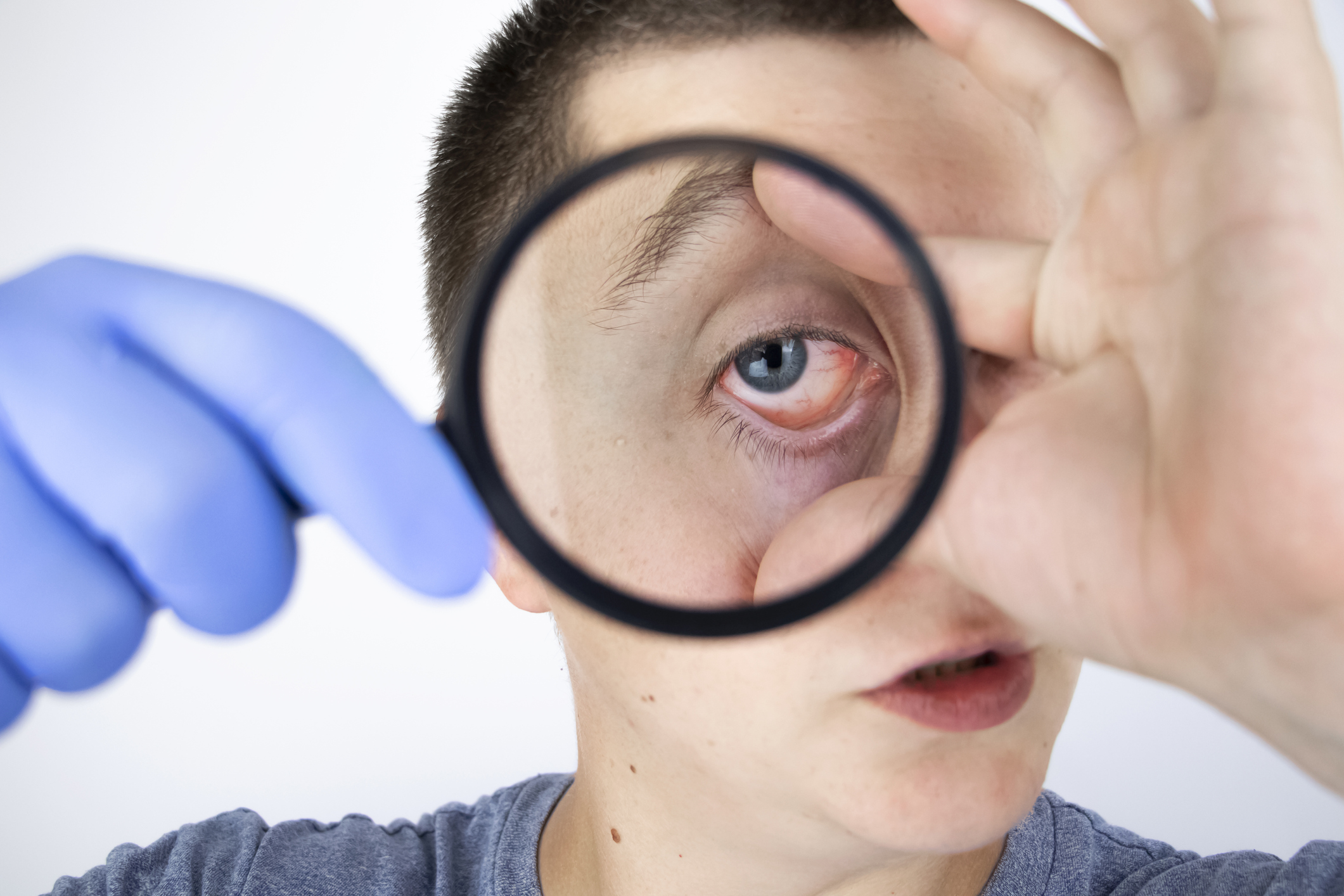 Definition
After years of repeated reinfections, the inside of the eyelid scleroses and turns inwards (entropion) and the eyelashes rub against the eyeball (trichiasis), particularly the cornea.
Source: WHO Organ
Symptoms
Trachoma generally affects both eyes. The conjunctivae (the membranes that line the eyelids and cover the whites of the eyes) become inflamed, red and irritated, and the eyes water excessively. The eyelids swell. Sensitivity to bright light develops.
In the late stages, vision is impaired by the progressive appearance of blood vessels in the cornea (known as neovascularisation). In some patients, scars may form on the inner side of the eyelid, causing the eyelashes to tilt inwards (trichiasis). When the patient blinks, the eyelashes rub against the cornea, causing infection and often permanent damage. Visibility impairment or blindness occurs in around 5% of trachoma sufferers.
Source: MSD Manuals
Frequency
Trachoma is estimated to be endemic in 51 countries, causing visual impairment in nearly 1.8 million people, 500,000 of whom are irreversibly blind.
Nearly 232 million people live in trachoma-endemic areas and are exposed to the infection.
In 2013, almost 234,000 people underwent surgical treatment for this advanced disease and 55 million received antibiotic therapy.
Source: WHO
Causes
Trachoma is caused by infection of the eye by the bacterium Chlamydia trachomatis.
The infection is transmitted by contact between people (hands, eye or nose discharge, clothing) and by flies that have been in contact with the eye or nose discharge of infected people.
In areas where trachoma is endemic, progressive trachoma is common in pre-school children, with prevalence rates as high as 60-90%. The infection is less widespread and shorter-lived as age increases.
It is generally contracted through close proximity to a person suffering from the progressive disease, and the family is the main unit of transmission. The immune system can overcome an isolated infectious episode, but in endemic communities, people frequently re-infect themselves.
Source: WHO
Evolution
If this entropion-trichiasis is not treated surgically, it leads to the appearance of corneal opacities and irreversible blindness.
Source: WHO
Prevention
The WHO adopted the CHANCE strategy in 1996. Its mandate is to provide technical leadership and coordinate international efforts to eliminate trachoma, a major public health problem. The recommended strategy combines a series of interventions implemented as part of an integrated approach.
Source : WHO
More information on the CHANCE strategy: WHO
Diagnosis
Diagnosis is made clinically and is straightforward.
Treatments
Surgery to treat the blinding stage of the disease (trachomatous trichiasis or TT) and antibiotics to treat the infection.
Source: WHO